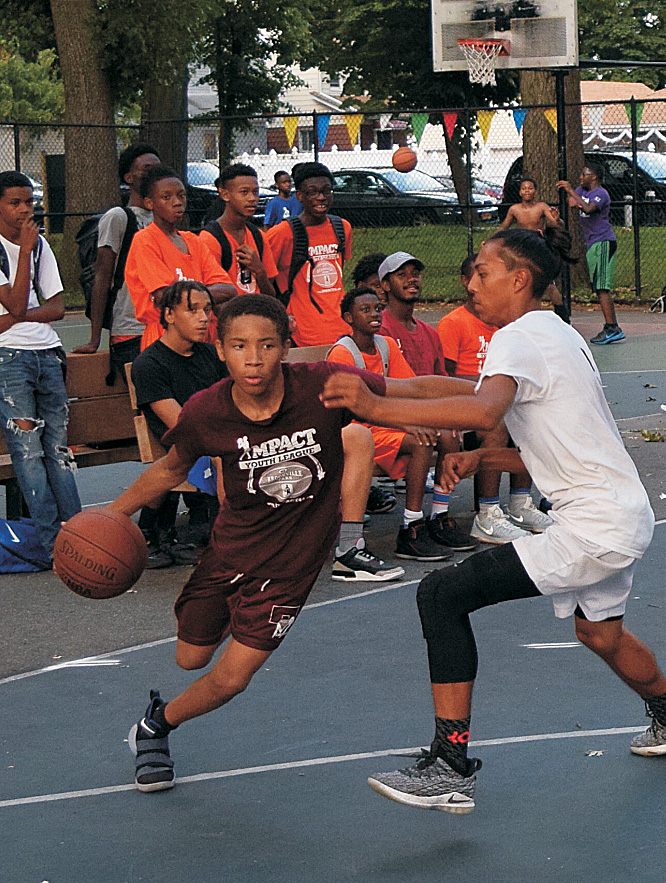 League where you can form your own team consisting of 6 players minimum and a maximum of eight players.  The remaining four players must be chosen through the annual Impact Youth Draft.

Trades are also allowed through the first 6 games of the season.  After this time NO TRADES OR PLAYER MOVEMENT ARE ALLOWED!

Statistics Are Kept.

Leading scorers and rebounders are updated after each game.  At league's end the leading scorer and top rebounder receives a trophy.  Additional trophy given out are the Mark Reiner's Sportsmanship and hustle Award.  The Charles Granby's Award is the award that goes to the most improved player in the league.

All and all the Impact Youth Summer League offers a safe fun filled and exciting place for teenagers.  Games are normally played on Wednesday evenings and on Saturday mornings from 9:00am - 2:00pm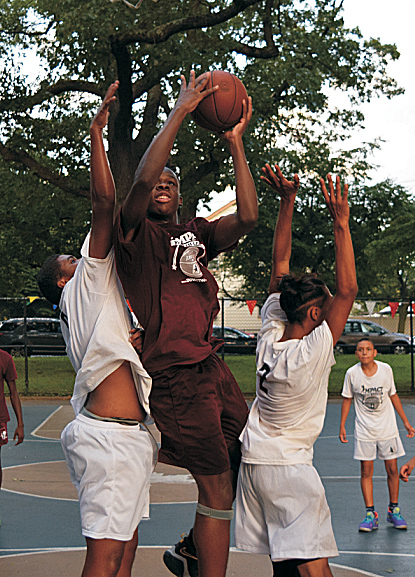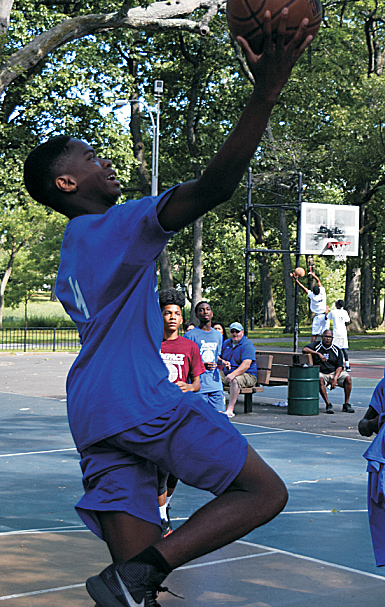 "Our actions are the wheeels that makes dreams come true!"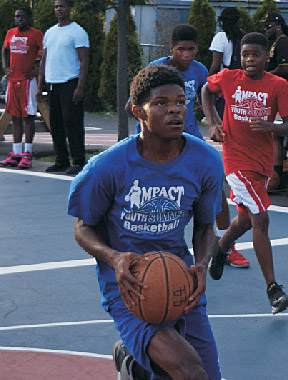 Exciting Basketball League for Teenagers Ages 14-17 Years Old!



League

Continues

Sat. 9am-12n

Wed. 5:30-7:30pm